YAY!
I graduated!!
I was supposed to post earlier but my parents dragged me outside to eat right after I got home from school yesterday.
Went around to visit churches as well since it's Good Friday today.

Dead tired.
Seriously. OTL
Graduation speech went well at least. A lot of people were saying it was well-written.
Wanna see what I actually had on it? 8D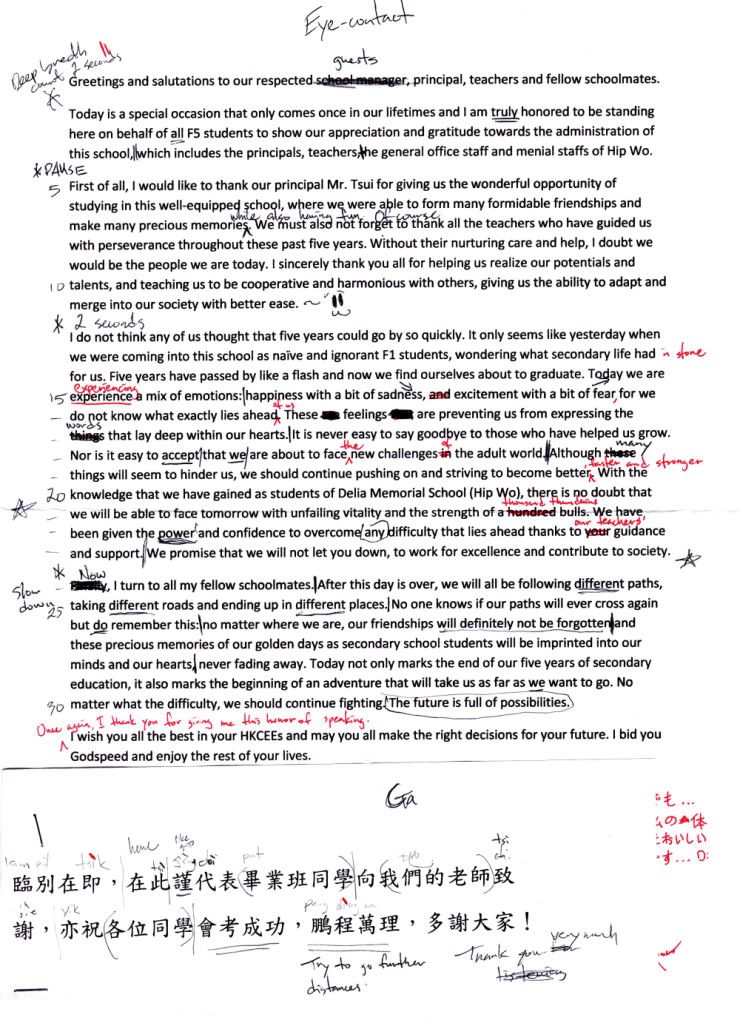 Yep. I had a lot of mistakes and last minute extras. u_u
I was about to write "gambatte" but I completely forgot about it hence the "Ga"
LOL
Still can't believe I graduated F5. I have this weird sense of freedom. o___o;;
Even though I'm kinda having exams in a few weeks.
BLEH. I have to remember that I have to keep studying. =w=;;
頑張ります~